Acting is a unique genre. How many characters we play in one life, many lives we live, yet some lives transcend our character and become like a living person living with us and we dread the thought of losing them. Fighting shortness of breath and lung infection for the past few years, fighting like a warrior step by step with his commander Saira Banu ji, famous as the first Khan of Hindi films and acting in Global University of Mohammad Yusuf Khan i.e. Dilip Kumar sahib passed away today on 7th July at 7.30 am at Hinduja Hospital in Mumbai at the age of 98 after a prolonged illness.
In Hindi films, Yusuf Khan aka Dilip Kumar is virtually the only actor to have realized the statement of neither ghost nor future. Apart from his contemporaries, Dilip Kumar is considered to be the overall history of acting in Hindi films for every rising actor today. The first thing that every actor says as soon as he steps into Hindi films, he accepts and realizes from the heart that it is not enough for him to attain Yusuf Sahab's stature. Dilip Kumar is there where only thoughts can go, not sight. There is that height of acting where a very handsome man, beautiful as a dream but cannot be found.
RIP Dilip Kumar: Dilip Kumar breathed his last at Hinduja Hospital in Mumbai today.
He became a hero for the first time at the age of 22 and till now he has acted in only 65 films in his entire life. The most important thing is that in these 65 films, Mohammad Yusuf Khan has played the character of a Muslim Prince Salim only once, that too in a fantasy story "Mughal-e-Azam". In the rest of the characters, Dilip Kumar did not let the feeling that he was a Muslim actor while singing songs and sometimes bhajans. It is the glory of Yusuf Sahab that in 1960 his film "Kohinoor" came. The director was Muslim "SU Sunny", the fellow actress was Meena Kumari, whose name was Mahzabeen, she was also a Muslim. The composer was Naushad Sahab. The lyrics were written by Shakeel Badayuni Sahab. In this film a song on Raas Leela of Shri Krishna, the wisest deity of Hindus This song was shot by – Radhika Naache Re in Madhuban. This song was based on Raag Hamir by Mohammad Rafi and Ustad Niaz Ahmed Khan Sahab. I can't find a non-Hindu feeling. In this song, Dilip Kumar Sahab had to play sitar at one place, just to make it look authentic, he took formal education of playing sitar from Haleem Zafar Sahab, the master of sitar for 6 months So that when the scene of playing the sitar is filmed on him, he does not look fake like the rest of the actors.The right student and master of method acting in Hindi films was – Dilip Kumar.
He never got his heroine in most of Dilip Kumar's films. Sometimes with his friend, sometimes his marriage with someone else, sometimes because of some illness and sometimes because of social bonds, he used to lose his heroine in most of his films. Something similar happened in his personal life as well. His first love was with his heroine Kamini Kaushal. Both used to spend a lot of time together. Both used to have dates in the first class compartment of the local train. Dilip would sit on their sets and wait for them. Also did some hit movies together. It is said that the famous writer of that time Ismat Chughtai had also warned Dilip Kumar that there is no future for this relationship. During this, Kamini's brother also created a ruckus on the sets of a film. He went to kill Kamini on the set with a pistol. Then he vowed to kill Dilip Kumar. It is said that he was so unhappy with this relationship that he himself shot himself with the same pistol.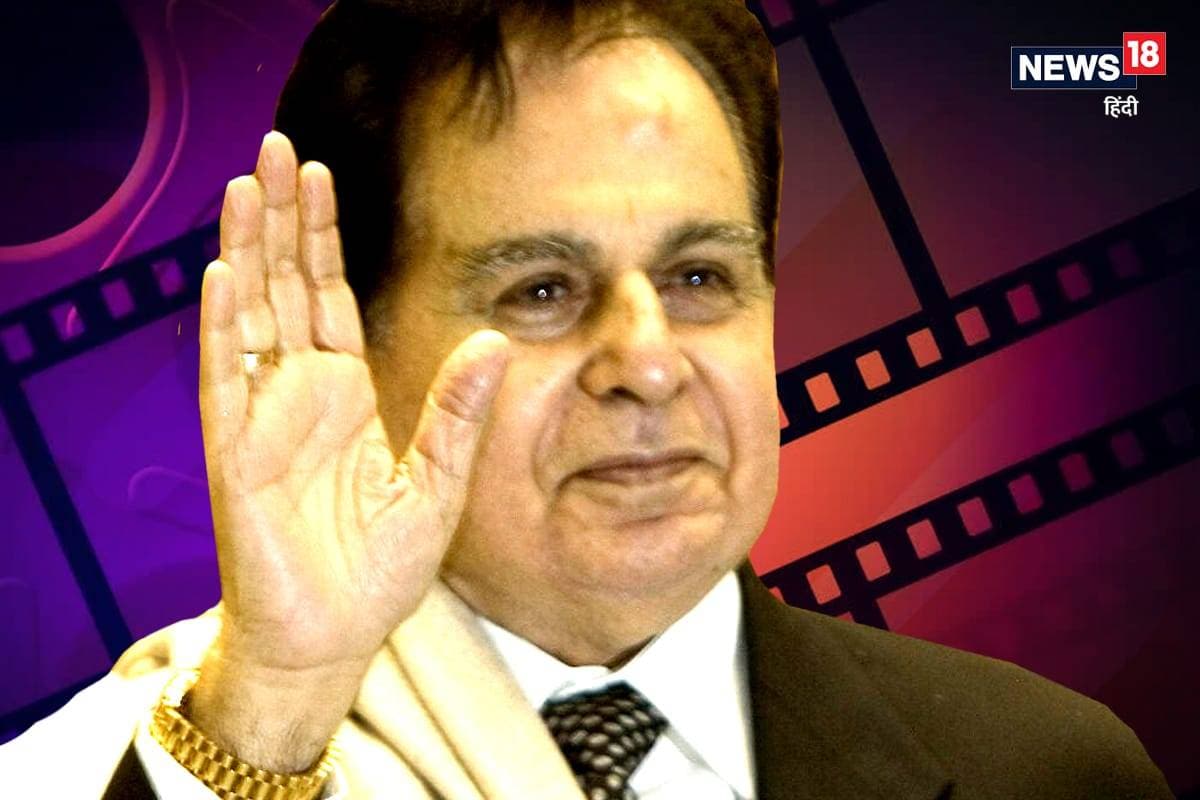 The last rites will be held at 4 pm.
There was a mess in this relationship of Dilip Kumar Sahab and Kamini Kaushal. Kamini's elder sister had died untimely. She had two young daughters, Kamini married her late sister's husband according to the old custom, for the sake of her nieces. You must have seen such a thing in the films Nadiya Ke Paar or Hum Aapke Hain Koun, but earlier this thing was very common. Slowly Kamini also had to be practical. The mother of two daughters of her sister, she was happily made, her husband was also a very settled person. In the limit of love, both of them stopped this relationship from moving forward. Kamini and Dilip were very broken. This disconnect was clearly visible in many films of Dilip Sahab.
Dilip Kumar's next love was the beautiful Madhubala. On the sets of Mohabbat Hui Tarana. Madhubala's entire industry was crazy but she gave heart to Dilip Kumar. Both lived together for about 9 years. Dilip Kumar's elder sister had taken the relationship to Madhubala's house and both of them were also engaged. Madhubala's family members also liked Dileep. The fun-loving Madhubala was a wonderful complement to the quiet, shy and serious Dileep. Then came the film Naya Daur, which was to be shot in Gwalior. A few days back, during the shooting of a film called Jabeen Jalil there, the rioters created a ruckus on the sets, forcing the female actors and torn their clothes. This news reached Madhubala's father Ataullah Khan and he refused to send Madhubala to Gwalior. The producer of the film BR Chopra filed a court case against Madhubala. In the case, Dilip sahib testified on behalf of the producer. was a Pathan. He was sure that no one would be able to even look at Madhubala while he was there. His statement in the court – Yes it is true that I am in love with Madhubala and will remain fresh but in this matter I will obey the producer.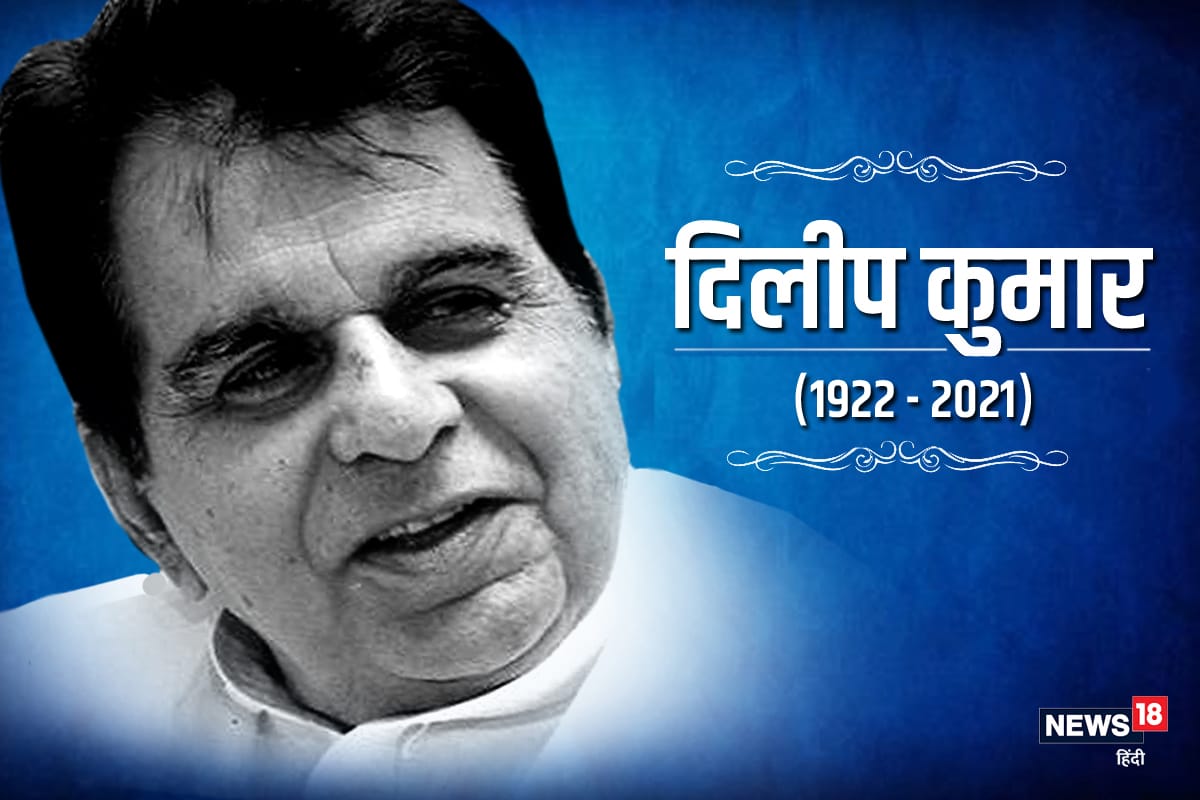 He was one of the great trio of Golden Era of Bollywood but the most different and most natural acting hero.
Madhubala did not like this insult of her father. She broke. Vyjayanthi Mala was replaced in the film. Madhubala and Dilip Kumar tried their best to maintain the relationship. Dilip told Madhubala that if he leaves his father, he will marry him immediately. Madhubala said that Dilip should come home, apologize to his father, embrace and remove his grievances. Sorry that nothing like this happened. At the time of K Asif's film Mughal-e-Azam in 1960, the relationship between the two had deteriorated so much that their mutual conversation was closed during almost the entire shooting. The historical and most sensuous romantic scene of Hindi films in that film, in which Dilip Kumar writes the story of love on Madhubala's face from a parinda, at the time of filming of that scene, the conversation between Dilip and Madhubala had completely stopped. With a broken heart, Madhubala married Kishore Kumar on the rebound, but then divorce Madhubala's health had started deteriorating.
Dilip Kumar has done maximum number of films with Vyjayanthimala. It was the day of the 1957 Filmfare Awards. Best Actor was won by Dilip Kumar for the film Devdas and Best Supporting Actress award was won by Vyjayanthi Mala for Devdas. Vyjayanthi had refused to accept that award because according to her Devdas's heroine was Chandramukhi i.e. she; Not Paro, whose role was played by debutant Suchitra Sen. It is said that the organizers of Filmfare somehow persuaded him to accept the award. Well. The chemistry between Vyjayanthi and Dileep was good on screen, both were very close off screen too. Dilip Kumar himself chose a sari worn by Vyjayanthi Mala for his home production 'Ganga Jamuna'. Whether she chose the producer or because of personal interest is a bit difficult to say. The reason for the rift in their friendship was only one film. In the movie Ram Aur Shyam, Dilip Kumar insisted on taking Waheeda Rehman in place of Vyjayanthi. Vyjayanthi ji felt it as a hoax. She distanced herself from Dilip and another relationship broke up due to commercial reasons. Dilip sahib's wife Saira Banu also tried but Dilip refused to work with him, saying that she was a child. Although Saira was also a staunch fan of Dilip Kumar, in the same year she had 22 Married to the elder Dilip Kumar only.
The love story of Dilip Kumar and Saira is also a wonder. Dilip sahib was friends with Saira Banu's parents. He used to visit her often at her house in Santa Cruz. Saira liked Dilip Sahab from his teens. First Crush. Dilip Sahab's Nafasat, Urdu speaking style and his etiquette. Saira wanted to do films. Saira's mother Naseem Bano was a well-known actress of her time. She was called the first superstar of Hindi film. Naseem Bano did not want her children to appear in films. He was sent to London to study. Well, films pulled 16-year-old Saira back and she was perfect for fun-filled naughty roles. Even if I got a chance to work with the same Dilip Kumar in Ram Aur Shyam, Dilip Sahab refused and then Mumtaz did that role. Shortly after this matter, Dilip Sahab went to his house party where he saw Saira wearing a sari. There was some conversation between the two and for the first time Saira felt that something had happened in Dilip Sahab's heart as well. The next day Dilip sahib called him and the meeting of both of them started. After some time both of them got married. After this marriage, Saira focused her whole life on Dilip Sahab. The mischievous Saira and her playfulness got lost somewhere and was replaced by a very courteous and etiquette Saira. His fans still remember him but as Saira ji of Dilip Kumar. Every small and big artist of the industry is included in his fans. After marriage, Sairaji broke away from films, just for Dilip Sahab's brother Manoj Kumar's film Purab Aur Paschim and Mehmood Sahab's film Padosan. After that she did not appear on screen except with her husband Dilip Kumar.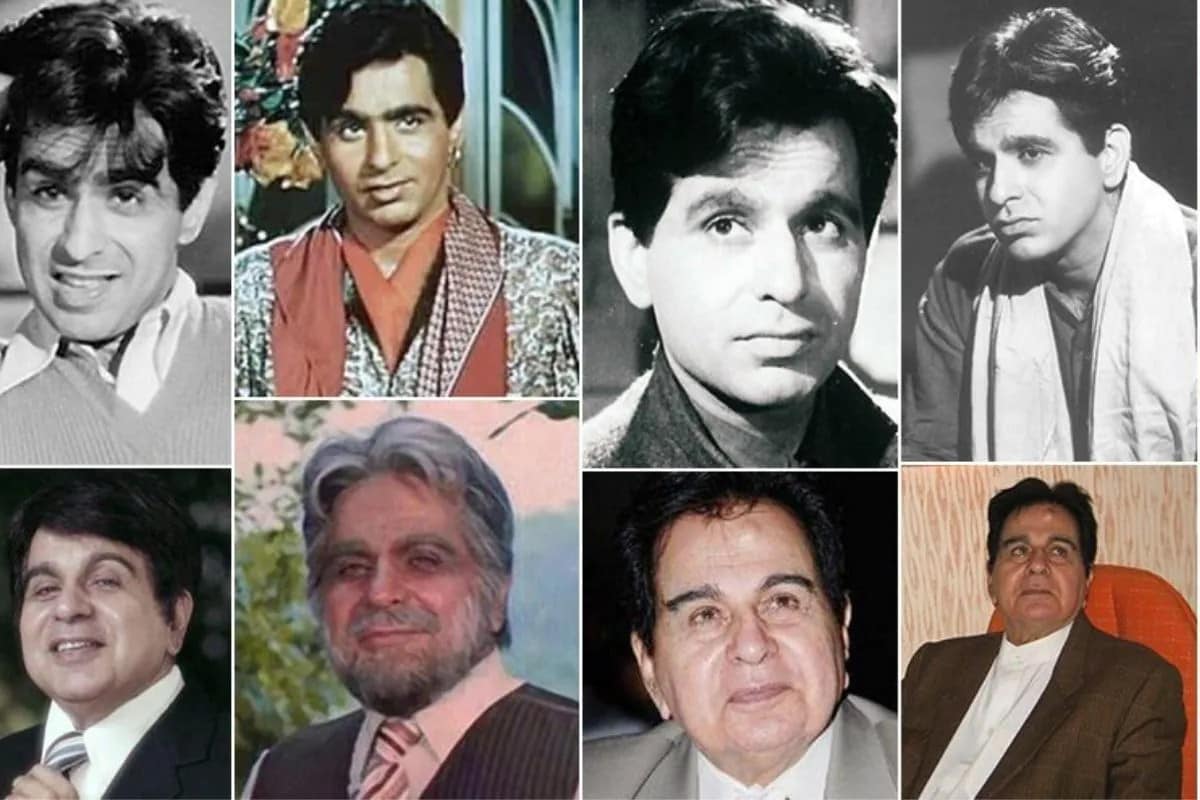 Today only his memories are left with us.
The pair of Dilip Sahab and Saira ji is considered to be one of the best couples in the Hindi film industry. For the last many years, Dilip Sahab's health was deteriorating, he had to go to the hospital often, but there is a pillar of his life named Saira Banu, she becomes his Savitri. Every year on Dilip Sahab's birthday, Saira ji invites his friends and well-wishers home, feeds her hand-cooked food and no other wife can do the service she has done for Dilip Sahab. But there is a screw in this too. There was a time when, after a few years of marriage, Dilip Sahab fell in love with Asma, a lover of Hyderabad. Asma Rehman was an acquaintance of Dilip Sahab's sister Fauzia and Saeeda in Hyderabad. Asma was married and had three children. During a cricket match, he met Dilip sahib and somewhere Dilip sahib became the first, last and biggest mistake of his married life. But see the tragedy, Dilip Sahab's new bride was not loyal to him. Dilip sahib realized his mistake very soon. He told Saira to have some patience, soon he will rectify this mistake. After 2 years of marriage to Asma, Dilip returned to Saira. Since then, except Saira ji, no one has stepped into his life and no one has done any mischief.
The funny thing is that Saira Banu knows all the secrets of Dilip Sahab's life. He started the closed conversation between Dilip sahib and Vyjayanthimala. Saira calls Vyjayanthi aapa i.e. elder sister. Combining a long broken relationship, Saira has given Dilip a beautiful gift by returning his old friend. Vyjayanthi used to keep in touch with Dilip Sahab through phone, would definitely meet him when he came to Mumbai. Saira ji is a wonderful example of confidence in her relationship. And if you ever see Dilip sahib and Saira ji with each other, then Yusuf Khan's eyes show that aboli love, because of which every girl of India used to die on him and that love was only for Saira. Until some time ago, his acquaintances used to come to the hospital to meet him, see his health. After a while Dilip sahib used to get uncomfortable and started looking for Saira ji. If Saira ji was there, she was in the room but her eyes were fixed on Yusuf Sahab. After reading Dilip sahib's eyes, she used to come in front of him immediately. She used to take her hand in her hand and the love with which Dilip sahib used to look at Saira ji, the love stories written in thousands of years seemed to fade in front of that one glance.
That shy Pathan, smiling with his rosy cheeks is not seen, the look of his love that has reached us through the screen and sometimes through Saira ji, is the hallmark of a person who plays his piano with great gusto. The fingers kept on saying – take the salute of my heart tonight. Tomorrow you will go crazy with your buzz. Shamma will remain, the license will be gone. The only difference would be that it was Shama Yusuf Sahab himself. Not even Shama, there was Suraj. The more it burned, the more it illuminated and illuminated this world, kept it alive. Yusuf Sahab's death cannot be an incident. The passing of Yusuf sahab is the end of an entire "acting period". The loss which has been done to acting today is much greater than your loss and our loss. We were afraid till now but now this laughing traveler is lost after completing the journey.
.